LAST YEAR (2020) HAS BEEN CANCELLED
THE EXECUTIVE HELD THE AGM AT A MEETING IN NOVEMBER 2020
THERE IS NOT MUCH OF INTEREST TO REPORT
Lawrie Tanner   Disputes Executive RESIGNED

2019
27th ANNUAL GENERAL MEETING

Held on 7th September 2019 at Waipuna Conference Center, Auckland.
ADDRESS BY THE CHIEF EXECUTIVE OFFICER:  [DOUBLING AS MINUTES OF MEETING]
Laurence E (Larry) Ogden – Dip Pool Tech (Hon) Certified Builders License #108/2021
CEO and Honorary Life Member

Executive Members:
Kerry Richmond   Membership Executive
Lawrie Tanner   Disputes Executive
Paul Fuller   Bay of Plenty Executive (Apologies for non-attendance)
Welcome to Association Members and Guest Speaker Lindsay McGrath (SPASA Australia)

Once again, the year has flown by quickly – as they all seem to do.

We are now approaching our 28th year as the only representative for the New Zealand swimming pool industry!

We were contacted again by SPASA Australia CEO Lindsay McGrath who is seeking to expand the benefits of membership to include the New Zealand pool industry,

Lindsay requested time to speak at this AGM to clarify the advantages by establishing the Pool And Spa Association New Zealand to continue and effectively expand on the work our NZPIA Inc has accomplished over the past 27 years.

Along with the rest of the country, the swimming pool industry suffers regular financial ups and downs.

When the American economy falters, as it is doing currently, it has a world effect.
Having just spent some time there recently, I am certain that these hiccups are to a large degree caused by their Media: TV News programs constantly talking of "Impending Recession" becomes a self-fulfilling prophecy – which may or may not impact on our industry.


Here in New Zealand, the pool industry has been booming for the past few years, but things have got a little quiet as the US financial situation develops and our own home-grown situation (and I am not blaming Jacinda completely) has slowed due to the old "Elephant in the room" – 'Uncertainty".

Nevertheless, we have had them before and we will have them again, but somehow, people still seem to want a home swimming pool in summer!
The Executive: Unfortunately we have lost a few Executive Members this year:
Honorary Life Member (2014) and Executive Assistant, Geoff Bonham passed away in January – a great loss to both the swimming pool Industry and our Association, as Geoff was very active promoting our Association, and in on-going negotiations with Territorial Authorities and the Government over pool safety and fencing issues


Finance Executive Darryl Blennerhassett resigned to spend more free time with family. Darryl was unable to make it here here tonight so I will pass on the meetings appreciation of his services to the Association    


Honorary Life Member and Executive, Carlos Morgan sold his business 'Morgan Pools (C&S) Limited' and semi-retired, remaining as a consultant to the incoming buyers for a period of time.

Executive Member, Justin Miharere resigned, to join his brother Peter in running the newly established company Morgan Pools Limited which has assumed the core business of Carlos & Sandra Morgan
New Executive Members:
John Honore' - Executive President (2002 – 2005) Life Member (2015) has graciously accepted my invitation to re-join the Executive.

I have also invited Ms. Rainbow Morris to join us, which will bring the Association Executive back up to six, leaving space for one more as required. 


The Constitution: At the present time, the Constitution is under annual review, and if you want to make suggestions or comments, the most current version is available to Members on the Guild web page

http://www.poolguild.org.nz/constitution2020.html


Please take time to read the updated document, and make comments or possible additions directly to us at  executive@poolguild.org.nz If no comments are received by end of day Monday 16 September, I will send it into the Companies Office (Societies and Trusts) .

As required by the New Zealand Government, all of this was done in accordance with our Constitutional obligations as specified in the Incorporated Societies Act 1908.

Awareness of the Association:
RAISING AWARENESS OF THE ASSOCIATION amongst the PUBLIC and non-member POOL INDUSTRY PEOPLE

The Executive and I have been in discussions with Publicity and Promotions people searching for ways to make us more visible to (a) the General Public and (b) the non-Member swimming pool industry in general, (who want to know "What's in it for me" before they consider joining).

The current proposals being followed-up are:
Updates to our Association Web Site to broaden the target market by targeted SEO
Encourage ALL Builder Member's Diploma Awards and thus earning the BUILDER'S GOLD CARD, then pushing GOLD CARD membership and the "Go To" pool builder.
Increase awareness of us by advertising in Social Media, Face Book, Instagram, and Twitter,
Running Radio adverts on selected Stations to publicise our existence and promote the benefits of buying a swimming pool from a Certified Pool Industry GOLD CARD Member.
These are designed to increase awareness to potential clients of the benefits of dealing with the Pool Association and its Builder Members – and encouraging more builders of to join when they see these advantages.


It is quite important that the Builder Members progress to the GOLD CARD level as soon as possible, and introduce our Builder's Licensing Scheme, We will be doing whatever it takes to help Builder Members achieve this level, as it is part of the fundamental plan for our future for the Association and to introduce Builder's Licensing .
Suggestions from the floor included:
Weekend DIPLOMA COURSE session(s) for Builder Members. A one (or two) day compulsory session that goes through the Diploma Course, including assessments, and every Member has the opportunity to get this out of the way for once and for all.

All Builder Members who attain a Passing Score will automatically be assessed for general knowledge of pool construction in their chosen field, suitability of a GOLD CARD and NZPIA Inc Certified Builder's License issued to them.


Compulsory use by Builder Members of of the NZPIA Inc Contract Forms?  
These have been available to Builder Members since 2011.
Some are still using them. It probably needs updating.  

Download an example of the Contract: http://www.poolguild.org.nz/downloads/John%20Honore.pdf
Hopefully Johnny H won't mind me using his old company as an example.
Have a read and see if it is still relevant?


The POOL BONDING SCHEME was discussed.
This scheme was in use in the 1980's and was very successful for a number of years.
There are thoughts that it could be resurrected.
Basically. The Pool Builder and Pool Clients both paid a 1.5% fee, so using the same figures a $40,000 pool fee would generate $600 from each individual, or $1,200 in revenue for the Association.

If our 30 Builder Members averaged 10 pools each, this would generate $36,000 in revenues.

I don't have much more information on the scheme (although I was the main author and introduced it in the mid 1980's after studying similar scheme's in Australia)

I will do more research.

The benefit to clients was mainly assurance that their pool would be completely finished if anything happened to the Builder – which did, quite often in those days.
There were many 'cowboys' roaming around. Comments would be appreciated.

8. As we lose Exec members due to retirement or the sheer exhaustion of attending numerous Exec Meetings, we were running short of people to assist in covering all the bases.

One change is the role of Executive Finance Officer has been scrapped in favour of a professional Service doing our subscriptions fees etc. and I am investigating several alternatives, so this is a work in progress.
This will dramatically cut the requirements of a treasurer, and the resignation of Darryl prompted me to investigate our options - which will include professional Secretarial Services.

The Bank Account will forthwith be the role of the 'CEO + THREE' i.e. the CEO plus one of the tHREE other individual Executive Members who will access funds for meeting payments for the proposed professional people we will be using.

We have significant funds on Terms Deposit which WILL be handled professionally.

We have developed a Budget for the 2020 year (Rev III on the web site BUDGET.html), and you may have already noticed the slight rise in annual fees, which will help fund our future goals

WHAT'S IN IT FOR ME?    - We should develop sound reasons to answer this question! Give us some suggestions!
The 2023-24 Swimming Pool Photographic Competition
The events of the past year have caused delays in the Swimming Pool Photographic Competition.
I am happy to resurrect this for the 2020 year, and invite suggestions and comments on how it should proceed. 

Email me on executive@poolguild.org.nz with your thoughts
At this stage, I envisage a close off date of 30 March 2020 and publication of the winners prior to the 2020 AGM
There were significant events and issues that we have dealt with – or are currently dealing with:
Foremost of these was the approach by Lindsay McGrath of SPASA Australia, the company managing the Swimming Pool and Spa Association version in New South Wales and other States, to renew the approach and elaborate on the initial proposition in case their message was not completely understood.


The initial approach into New Zealand by SPASA Alliance earlier this year was the introduction of Training Courses in the swimming pool industry, followed by a proposal that our Association and the NZ Landscaping groups be incorporated into a proposed NZ version of SPASA which would replace and enhance what the NZPIA Inc currently offers the local pool industry, but I understand the Landscaping idea has now been dropped by Lindsay.

The PASA Training Course for Spa Installation Maintenance PASA have been running in New Zealand so far has been successful, with nearly 100 attendees.


At a meeting with the Executive in Auckland last week, the earlier takeover proposal by Lindsay was clarified to the Executive Committee, including a request to have a 15 minute talk at the September 7th meeting, plus a further ten minutes allotted for question from the floor.

The result of that request was approved by the Executive and Lindsay was invited to be our Guest and featured Speaker.


For 20 minutes or so, Lindsay spoke comprehensively about the advantages of us abandoning our role in the New Zealand Swimming Pool Industry and our Members joining PASA.

He talked about the advantages to the New Zealand public and Pool Builders that joining with PASA would create, which seemed quite interesting and probably desirable.

Lindsay is to provide us a video of his presentation, which will be emailed to all our members so that they may consider the benefits and weigh up the disadvantages. Accordingly, no discussion was undertaken beyond the 10 minute question time at the completion of his presentation.

No Membership response was expected at this meeting, and when the video is distributed to Membership, it will be subject to a further meeting to be called at some future date – hopefully within 90 days.


Of course, the PASA proposal by Lindsay introduces a monumental 'sea-change' for us, and in everything the NZPIA Inc is doing or planning to do in the future.

If the SPASA Australia proposal is acceptable to our Members, they will be expected to pay the Builder fee of $1,250.00 annually and $650.00 for non-Builder MEMBERs) to join with "PASA NZ*"

as it is unlikely that two "Swimming Pool Associations" would function satisfactorily in such a small market as New Zealand - the obvious course left for us is to dissolve the NZPIA Inc. SO THERE SHOULD BE SOME SERIOUS DISCUSSIONS OVER THIS PROPSAL
Kind Regards to you all,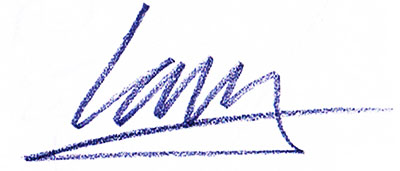 Laurence E (Larry) Ogden – Dip Pool Tech (Hon) Certified Builders License #108/2021
Chief Executive Officer
Honorary Life Member
e&oe

* I registered name "Swimming Pool And Spa Association (NZ) LIMITED - SPASA NZ" in 2012 in anticipation of some future link with Australia. That didn't happen, but I still "own" the name in NZ, hence – unless I sell the name to lindsay – Pool And Spa Association "PASA" will be their name.